Do you like to decorate your home for Christmas with more than a tree and some lights? How about special Christmas pillows for the sofa? Throw pillows can vary in price from $17 – $50. Usually the ones I like are the more expensive ones. SO, whats a girl to do??? DIY of course.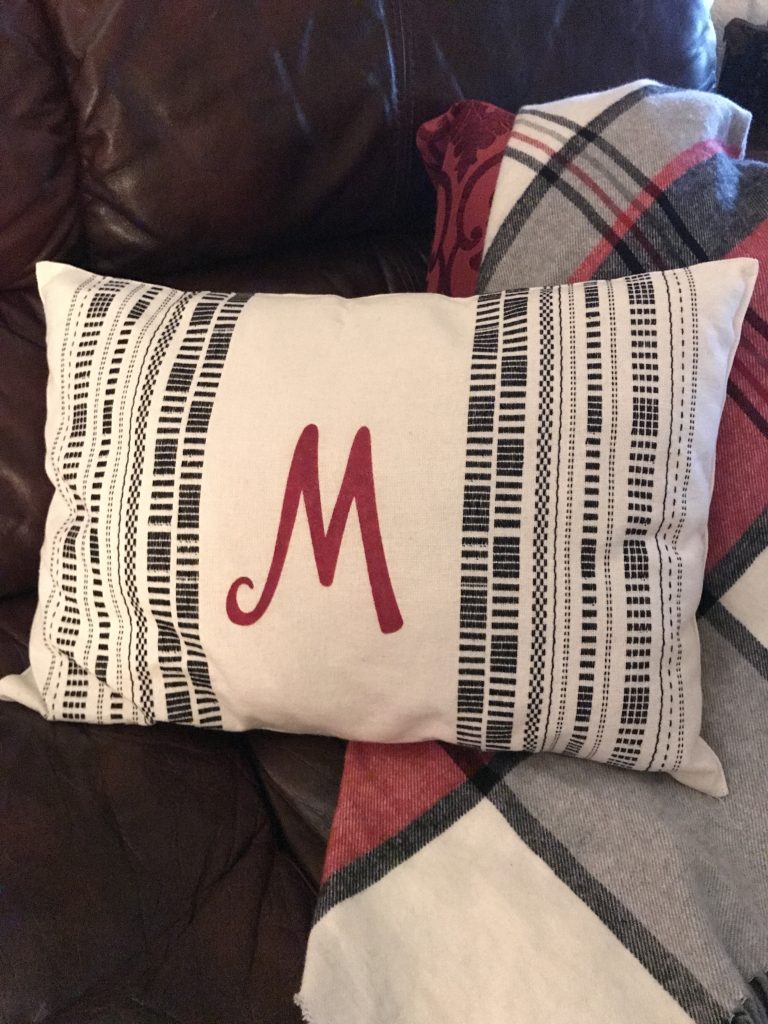 I started with finding these placements on clearance at Target for $2.48 each. They have a backing to them so they are perfect to turn into a Christmas pillow!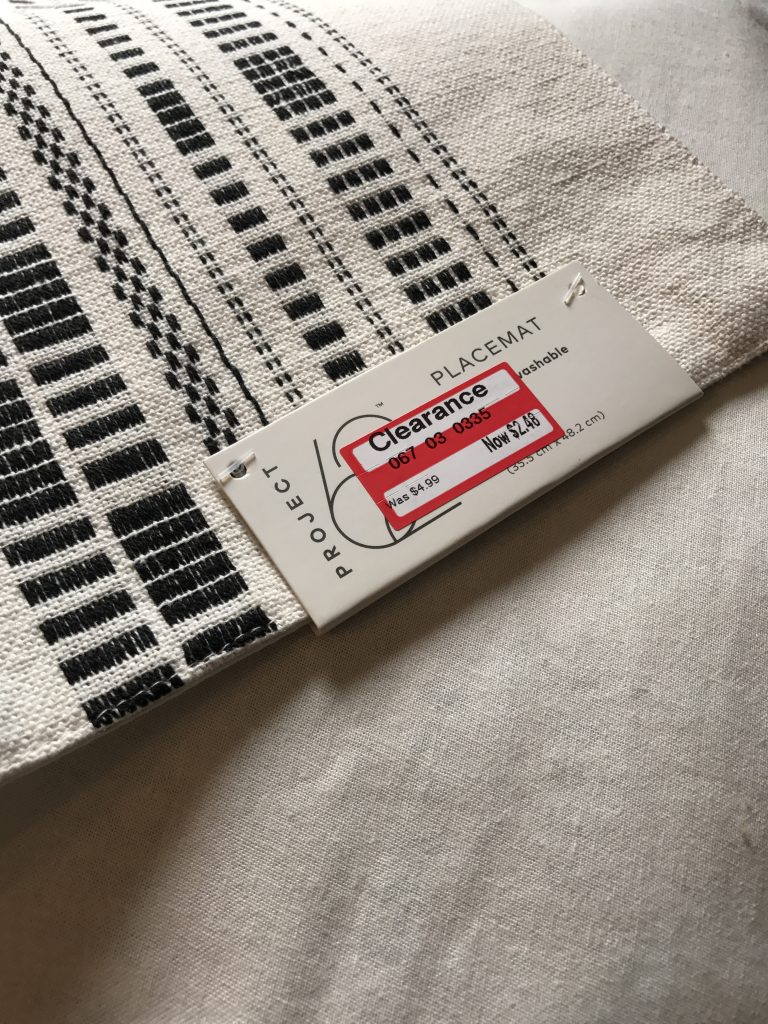 Christmas Pillow Shopping List
Before finding your placemat you can order the products needed here with my affiliate link. I do get a small percentage from your purchase so that I can continue to bring you the next project!
Make sure your placemat has backing. Use your seam ripper to rip in between the front and back of the placemat for approximately 5 inches.
If you are stenciling something on the front remember to place a piece of paper in between the fabric so the paint doesn't bleed through.
After your paint is dry stuff your placemat with filler. You can use the end of a wooden spoon to get to the corners if needed. Pull filler apart and stuff it in.
Once you have it filled to your desired amount use a thin line of fabric glue to close the seam up.
I did a facebook live tutorial that you can watch here.
If you have any questions please feel free to email me info@joleshomejewels.com.
If you give this placemat pillow a try post a pic on my facebook page! I hope you enjoy making these budget friendly Christmas pillows while knowing you created something lovely for your home.
From my heart to your home,
Jolé