Cabinet Comeback: A Custom Cabinet Story
Have you ever heard of a celebrity or trend making a comeback? Someone/something is used for a new purpose after its previous function has retired or the trend ran its course. I'm sure making a comeback is no easy feat. I would imagine an actor would have to think about how they wanted to be perceived in their new role to make a comeback. I would also think an opportunity would have to be given to showcase their comeback. Style trends also circle back through and make comebacks ever so often. Then there are the classics – they hang around because they are simply timeless…like a good pair of leather boots.
Furniture comebacks are a thing… Really! You don't have to toss out that outdated piece of furniture just because the color of the wood stain dates it so badly you have to check the calendar to see what decade you're in. Or, maybe it's falling apart and has had one too many glued and screwed fixes on it that it's beyond being a stable piece any longer. This too can make a comeback of sorts. I have two cabinets to show and tell you that are both great examples of making a furniture comeback.
The first cabinet started with a pair of doors – a pair of China hutch doors that I scored in a barn pick trade. It was the kind of thing you come across and want, but think they are surely going to be off-limits. They were once doors to a built-in China hutch in a house that had been torn down. Now, I know they look rough, but I could see the beauty beyond the layers of paint and paper.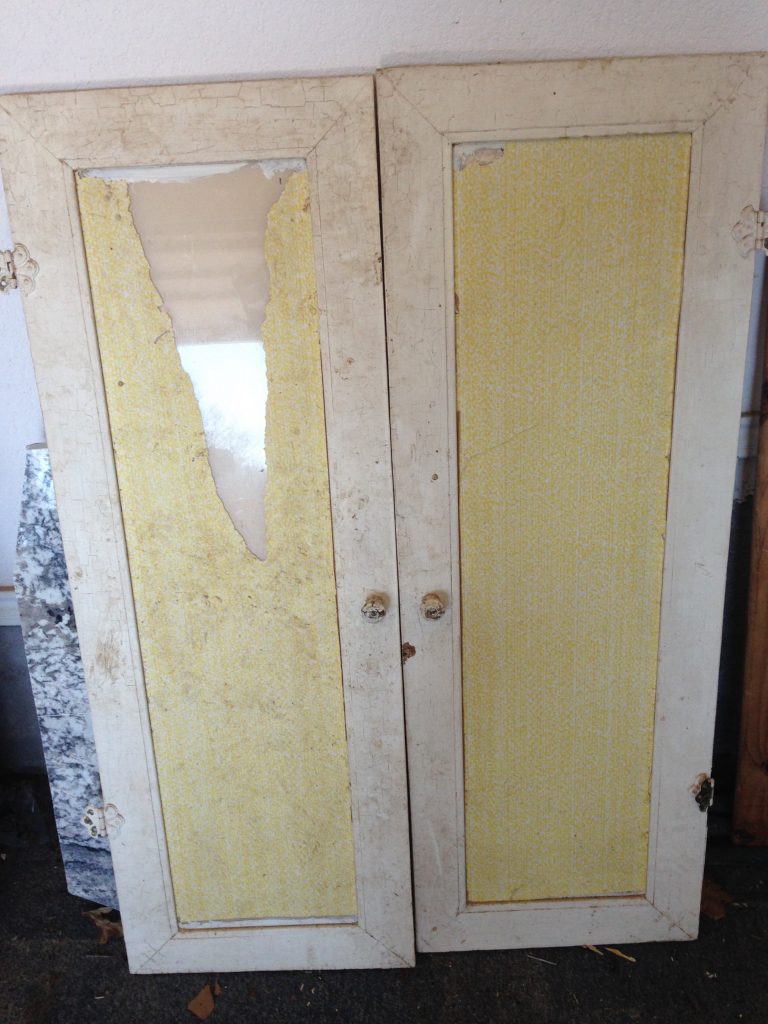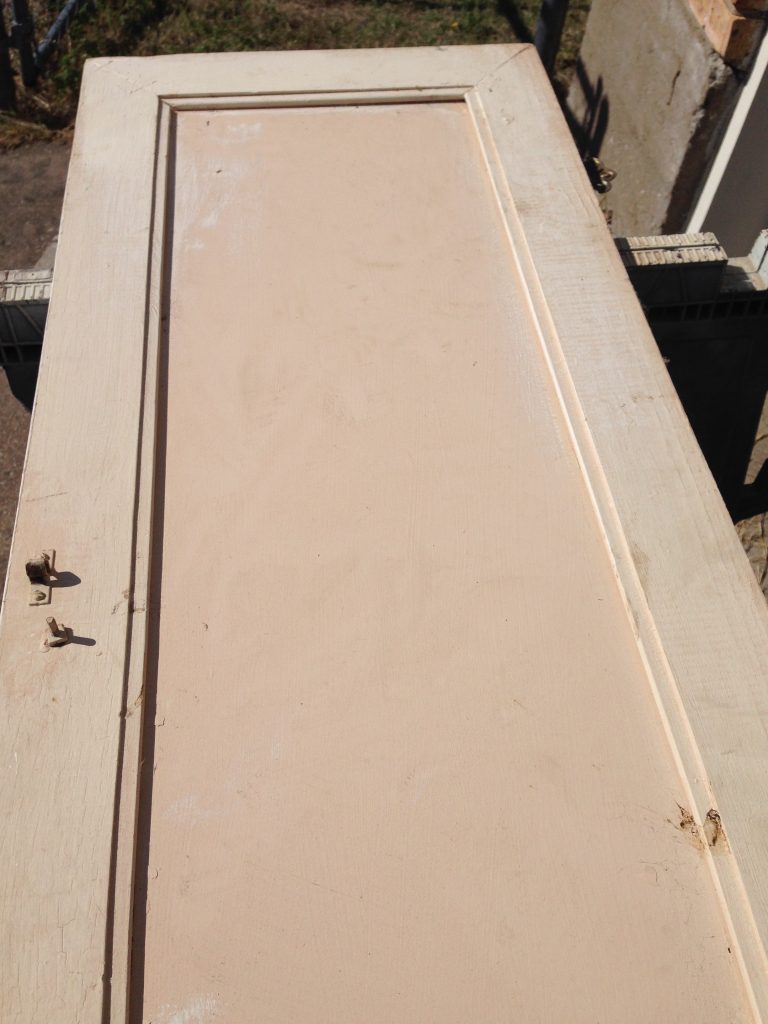 I held on to them for about a year, and finally, I was ready to bring them back to life. I peeled and scraped contact paper off of one side of the glass, and then scraped off layers of paint on the other side. I actually loved the white crackling paint so I left it since it wasn't peeling.
I wanted a heavy but simple design for this custom cabinet. We used 2″ thick poplar wood for the sides and the top. I cleaned and painted the inside back of the doors, sealed the back door piece, and stained the new wood a medium dark stain.
I really like the shape of the hinges and the glass knobs, and the contrast of the old white doors against the newly stained wood. It's a practical and beautiful custom cabinet.
Custom Cabinet Reveal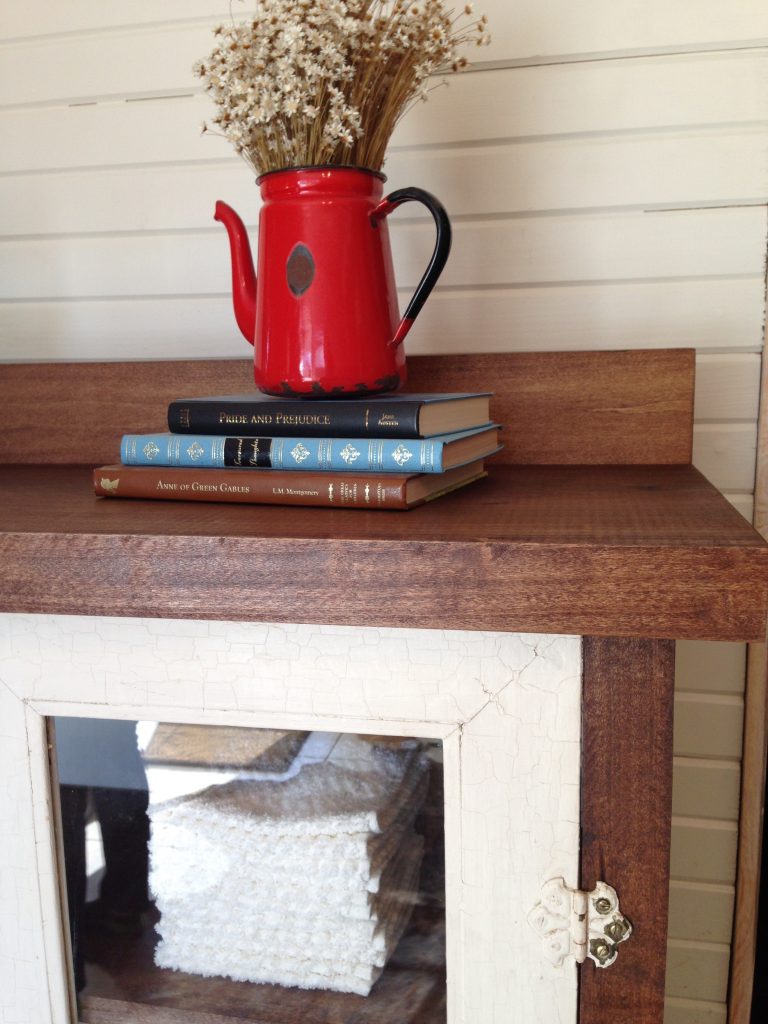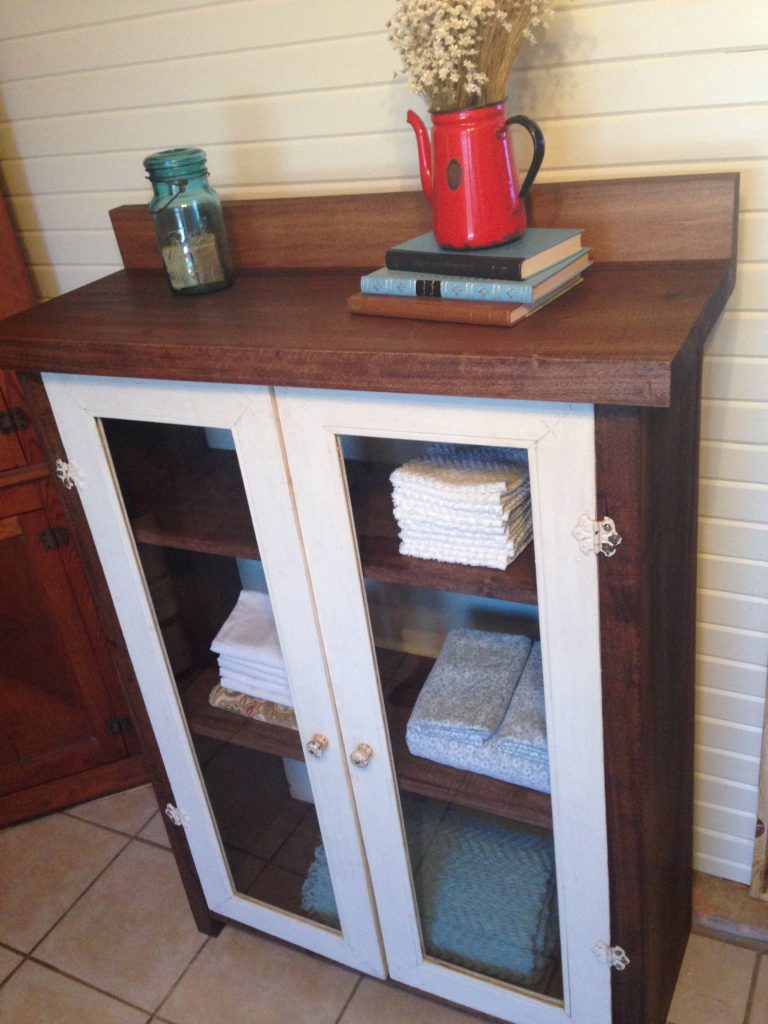 Check out the next post here for the second cabinet.
My heart to your home,
Jolé