Cabinet Comeback Take Two
The second comeback cabinet had a little more work involved. Sadly, the before pics were lost when I had to get a new phone, but I actually have a China hutch in my dining room that is almost identical to the one that was brought to me. My client mentioned that the China hutch had been in her family a long time and although she liked it it wasn't doing a great job of holding together. It also was a bit disjointed in her living room. She wanted it to look like it belonged more with her style, decor, and recently purchased furniture. She used the hutch to display quilts made for her and her husband by family members. So function was still a priority.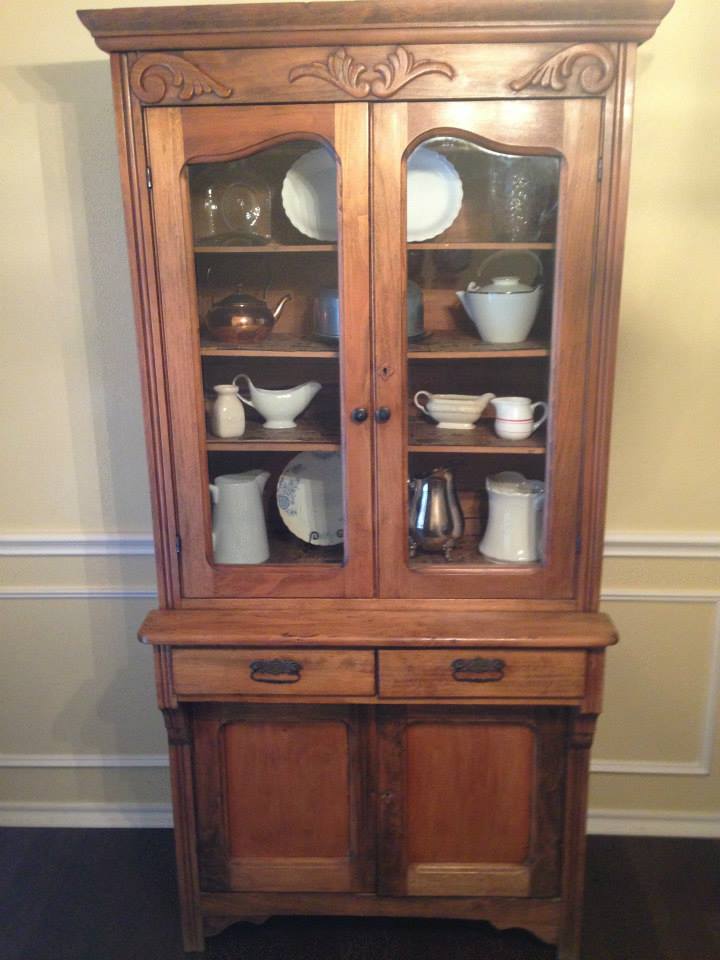 When the piece arrived I had hopes that I could paint, glaze, and shore it up with no problem and still work as a sturdy piece of furniture. However, once I started inspecting the problem areas – there was warping all down one side of the hutch. It was apparent that it had been glued and screwed several times to try and keep it sturdy. I made some recommendations and she was positive and then excited for her new piece of furniture.
I took the entire cabinet apart and salvaged all the pieces that were not warped or damaged. I used a decorative piece from the top, the doors, and the drawers in the new build. I painted and distressed the old pieces and stained the new wood. I used planks on the back and painted them as well. The drawers were a little bit of a challenge and with some persistence, they turned out great.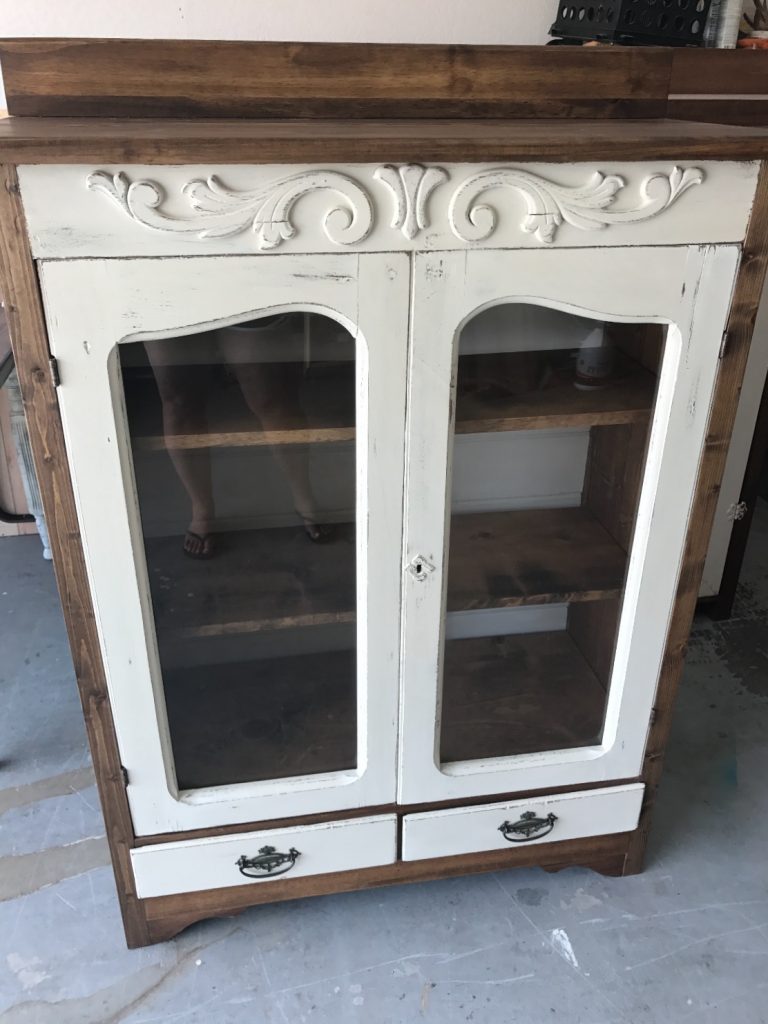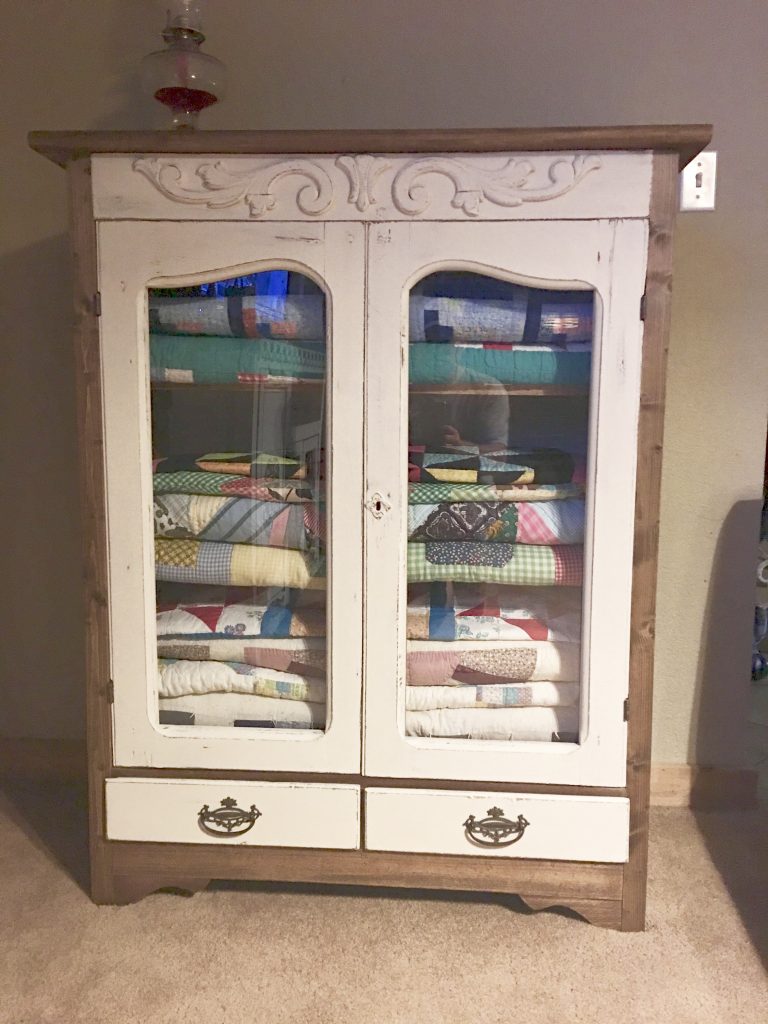 A piece of furniture doesn't have to be kept in the same dysfunctional way to hold its sentiment. The revival of the piece is what starts a new chapter in its story. And, for this piece, it certainly would not have held up much longer in its condition. Take a second look at a piece before chunking it to the curb. It could make a comeback that rivals its former state, and you will be left with a custom piece of furniture that will carry on to future generations.
My heart to your home,
Jolé