When You Can't Paint the Walls…
When you can't paint the walls… paint everything else! I want to show you how we lightened and brightened and updated this family room and breakfast nook. My client loves the look of farmhouse charm and painted whites, but she couldn't bring herself to the large task of painting all the wood paneling and built-ins.
The before… There is a sun room behind the family room which is the only source of natural light.
---
This makeover was so fun for several reasons: she's the momma of one of my dearest friends, and she's a joy to be around! My dear friend helped me along the way and we even did an all-day install of sorts and a big reveal. It was so fun.
I started with the barstools and a fresh coat of paint.
Next up were the coffee table and end tables. I used a dark wax over the cream colored paint. And, yes I forgot a true before pic of these pieces. My client had round tables in the before but also had these square tables that we decided fit the space better. They were virtually the same look just with a different shape.
Then I painted and sealed the base of the table and all the chairs.
We painted several items she already had and added a few elements along the way.
My client loves to decorate for each season and welcome her family and friends into their home. We were able to get all of this done and in place for their Easter gathering.
A few months after we finished she found a table that worked perfectly in her kitchen for a small island. But, the base of it was red (I'm sometimes terrible at getting a before pic). Nothing several shades of blue and some white paint can't handle.
She was thrilled with the outcome which just delights my heart!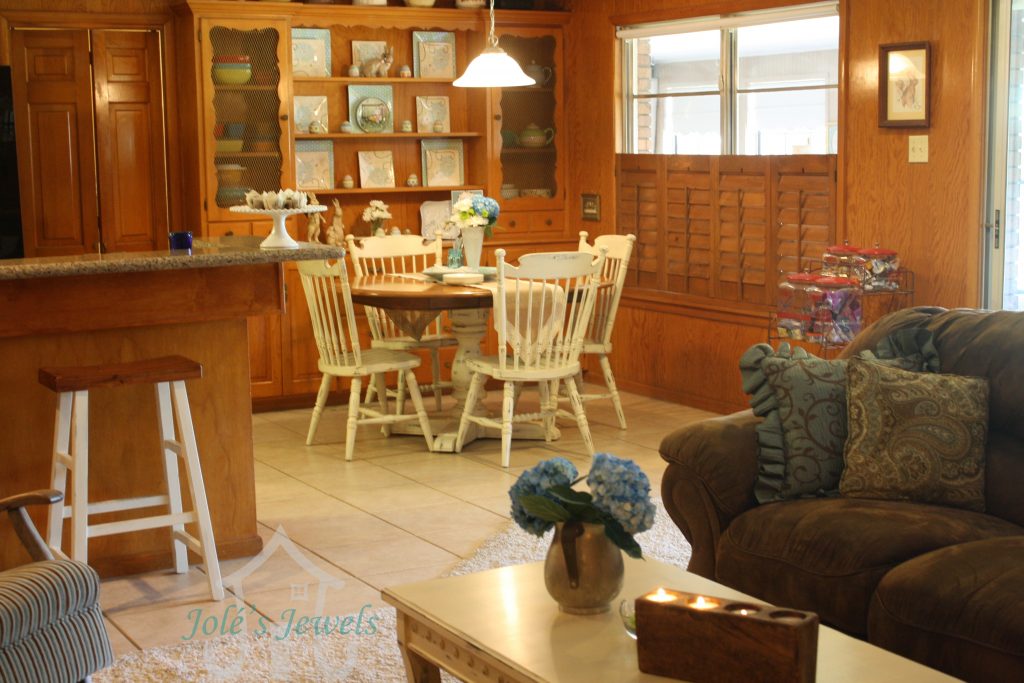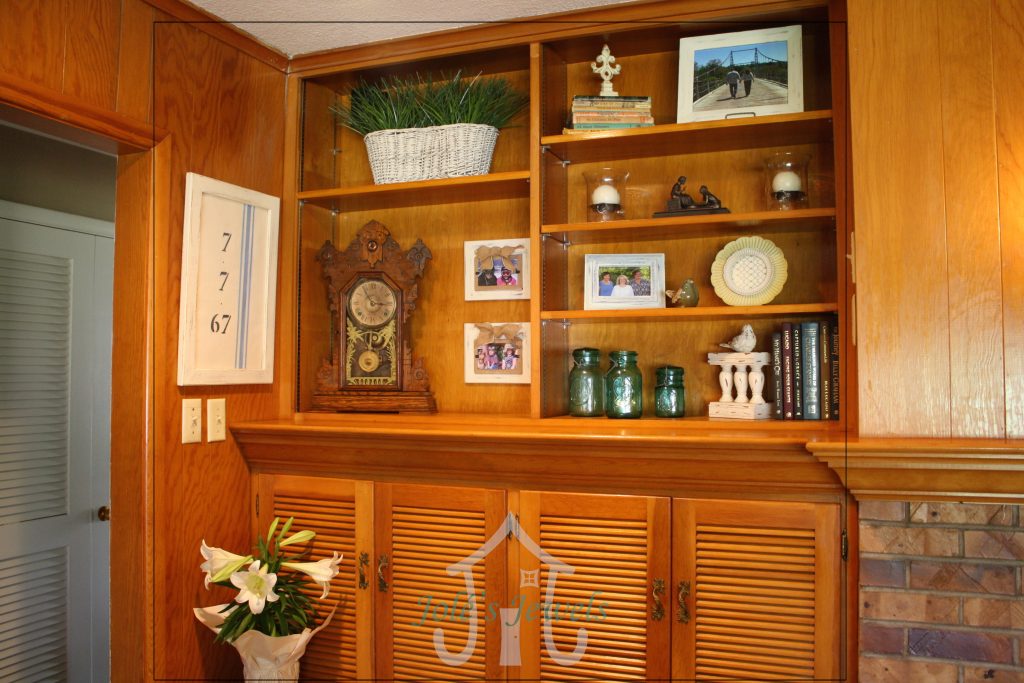 When you really want a certain look but don't have the aesthetics to make it come together, step back rethink what you DO have to work with and create your story there.
My heart to your home,
Jolé